Brucite is an industrial mineral with special value due to its high content of useful components and low content of harmful impurities. Its unique physicochemical properties are different from other types of magnesium-containing mineral raw materials.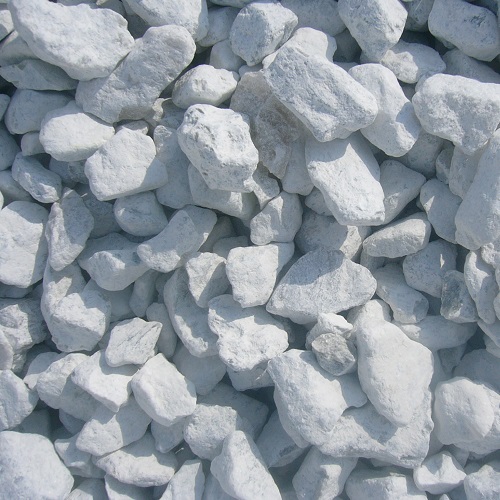 1 flame retardant
Brucite flame retardant
The water content of brucite is particularly high, about 31%; the differential thermal analysis of brucite shows that the thermal decomposition and dehydration temperature is between 420 and 520 ° C, which is close to the combustion temperature of general articles, so it can be used as Fire retardant coatings and flame retardants. The brucite fireproof coating has the characteristics of light weight, good decoration, strong weathering resistance, good fireproof performance, and no peeling after fire. It can be used for surface coating of ships, high-end residences, etc. The flame retardant based on brucite has good flame retarding effect and reinforcing effect, and is non-toxic, non-polluting and weather resistant. Anti-aging performance is also good, suitable for high temperature molding process.
2 fibrous brucite as reinforcing and reinforcing fiber
Brucite fiber
Because fibrous brucite is similar to chrysotile in terms of heat resistance, insulation, alkali resistance, tensile strength, etc., and fibrous brucite is dissolved in acid much more than asbestos, and fine dust is in weak acid. It is also easy to be dissolved, so it is difficult to stay in the human body, and there is no possibility of carcinogenesis. Therefore, fibrous brucite has no pollution to the environment and has no carcinogenic danger to the human body, and can completely replace chrysotile in many fields.
3 Paper industry
Brucite for papermaking filler
Brucite has the characteristics of high whiteness, good peeling property, strong adhesion, and basically no water absorption. It can be used together with calcite as a papermaking filler to change the papermaking from acid method to alkali method and reduce slurry water pollution. In the paper industry, brucite replaces lime in the production of magnesium sulfite pulp, which can absorb SO2 to recycle waste water, greatly reducing the environmental pollution of waste water. Since brucite does not absorb water in the air, it can also be used as a filler for moisture-proof wrapping paper.
4 Environmental protection field
Brucite for wastewater treatment
Due to the composition characteristics of brucite, it can be used for neutral treatment of acidic wastewater. Not only is it superior in many respects to conventional alkali materials (such as sodium hydroxide, calcium hydroxide, etc.), but it also greatly reduces costs in terms of product handling and emissions. Brucite can also be used as a flue gas desulfurizer. Brucite is added to boiler dyes to reduce the harm of high mercury and high sulfur dyes to boilers and reduce the emission of sulfur dioxide and other harmful substances.
5 magnesium high temperature refractory
Brucite for magnesia high temperature refractory brick
The brucite and the dolomite are satin-sintered into magnesium and calcium oxides at a high temperature, then ground, and then mixed with an organic binder, pressed into a mold, and subjected to secondary calcination to obtain a refractory brick product. Such refractory bricks can be used in the metallurgical industry to replace expensive MgO high temperature refractory bricks. The advantage of this method is that the separation of brucite and dolomite is not required, and the cost and technical conditions are greatly reduced.
6 other applications
Fengcheng City Heqi Brucite Mining Co., Ltd., is an imports and exports mining company registered in 1998 in Fengcheng City of Liaoning Province. the company is located in Fengcheng City, Primarily engaged in processing minerals. The company property mainly manufactures magnesium hydroxide flame retardant and brucite powder. The export work is handling by DALIAN HEXIN NEW MATERIAL TECHNOLOGY CO., LTD.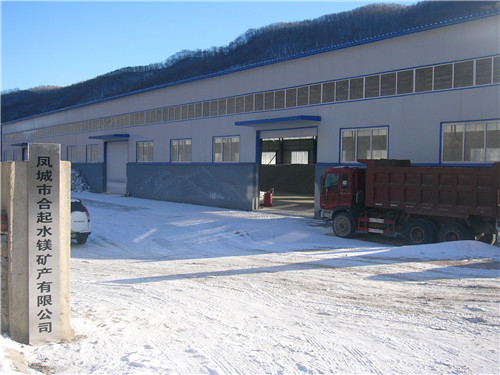 Our annual output amount is up to 100,000 tons. Quality,Integrity, Innovation are our business ideas. Relying on quality products, good services, our company possess good reputation in the line.
"Business Integrity, Standardize Services, Sustainable development, Dedicated to Community" is the company's Principles. During several years developing, the company possesses own mines and processing plants,It consists of the heqi brucite mine in Fengcheng city (reserves 3,000,000 tons, annual output is 100,000 tons).