Brucite is also known as Brucite Mg(OH)2. Hardness: 2.5. It is a single crystal in the form of a thick plate, which is usually a sheet-like aggregate; sometimes a fibrous aggregate called a slimite or brucite asbestos. Brucite also often forms the illusion of periclase.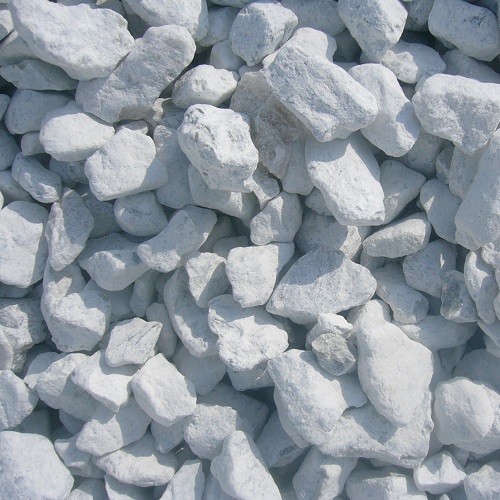 chemical components
MgO 69.12%, H2O 30.88%.
Cause of occurrence
Brucite is a typical low-temperature hydrothermal alteration mineral in serpentinite or dolomite.
Crystal structure
Symmetry characteristics: Trigonal system; point group 3m, space group R3m
Unit cell parameters: ao = 3.125 angstroms; co = 4.72 angstroms; Z = 1.
The crystal structure is layered. The hydroxyl ions are packed into the hexagonal packing most closely, and the magnesium ions are filled in all the octahedral spaces between the adjacent two hydroxyl ions; the structural layer constituting the coordination octahedron. The structural layer is an ionic bond, and the structural layers are phase-dimensional.
Crystal morphology
The single crystal is in the form of a thick plate, which is usually a sheet-like aggregate; sometimes it is a fibrous aggregate called a nemalite or a brucite asbestos. Brucite also often forms the illusion of periclase.
Physical properties
Hardness: 2.5
Specific gravity: 2.3-2.6
Cleavage: cleavage parallel (0001) is extremely complete
Fracture: Fracture is now glass luster
Color: White to light green, reddish brown with manganese or iron. The color change of brucite depends on the content of the admixture, such as a variant containing iron or manganese impurities which is yellow or maroon.
Streak: white
Transparency: transparent
Gloss: The cleavage surface is pearl luster, the fresh crystal face and the fracture are now glass luster, and the wollastonite is silky luster.
Other sheets are flexible and flexible (geometry with a 60° angle of radiation after impact). Thermoelectric.
Mineral use
If it is concentrated in a large amount, it can be used as one of the raw materials for extracting magnesium.
Related Information
1 China's Sichuan-made brucite asbestos is light green to colorless, the fiber is thick and brittle, inelastic and flexible, easy to break, and good toughness. The fine fibers are transparent and colorless, with a glass luster, resembling man-made fiberglass.
2 soluble in hydrochloric acid, no blistering.
3 Blowing tube flame does not melt, sparkles when burning, and weak alkaline reaction after burning. Add a cobalt nitrate solution after burning, and then burn it to a reddish color. The raw water is heated in the closed tube, the ash is brown, and the manganese-containing variety turns dark brown.
4 Chinese serpentinite resources are abundant, but due to the lack of geological work, there are few reports of brucite deposits. The known mines are mainly as follows: Dandong, Liaoning, Xixia, Henan, and Ningqiang, Shaanxi. The development and utilization of Ningqiang Blackwood Forest Deposit was earlier.
5 At present, China's brucite is produced in Dandong, Liaoning Province, and is mainly used as a flame retardant material.
Fengcheng City Heqi Brucite Mining Co., Ltd., is an imports and exports mining company registered in 1998 in Fengcheng City of Liaoning Province. the company is located in Fengcheng City, Primarily engaged in processing minerals. The company property mainly manufactures magnesium hydroxide flame retardant and brucite powder. The export work is handling by DALIAN HEXIN NEW MATERIAL TECHNOLOGY CO., LTD.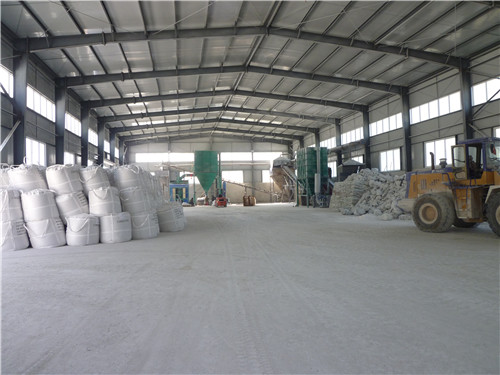 Our annual output amount is up to 100,000 tons. Quality,Integrity, Innovation are our business ideas. Relying on quality products, good services, our company possess good reputation in the line.
"Business Integrity, Standardize Services, Sustainable development, Dedicated to Community" is the company's Principles. During several years developing, the company possesses own mines and processing plants,It consists of the heqi brucite mine in Fengcheng city (reserves 3,000,000 tons, annual output is 100,000 tons).